The GBR Experience by Dr. Marco Ronda 2022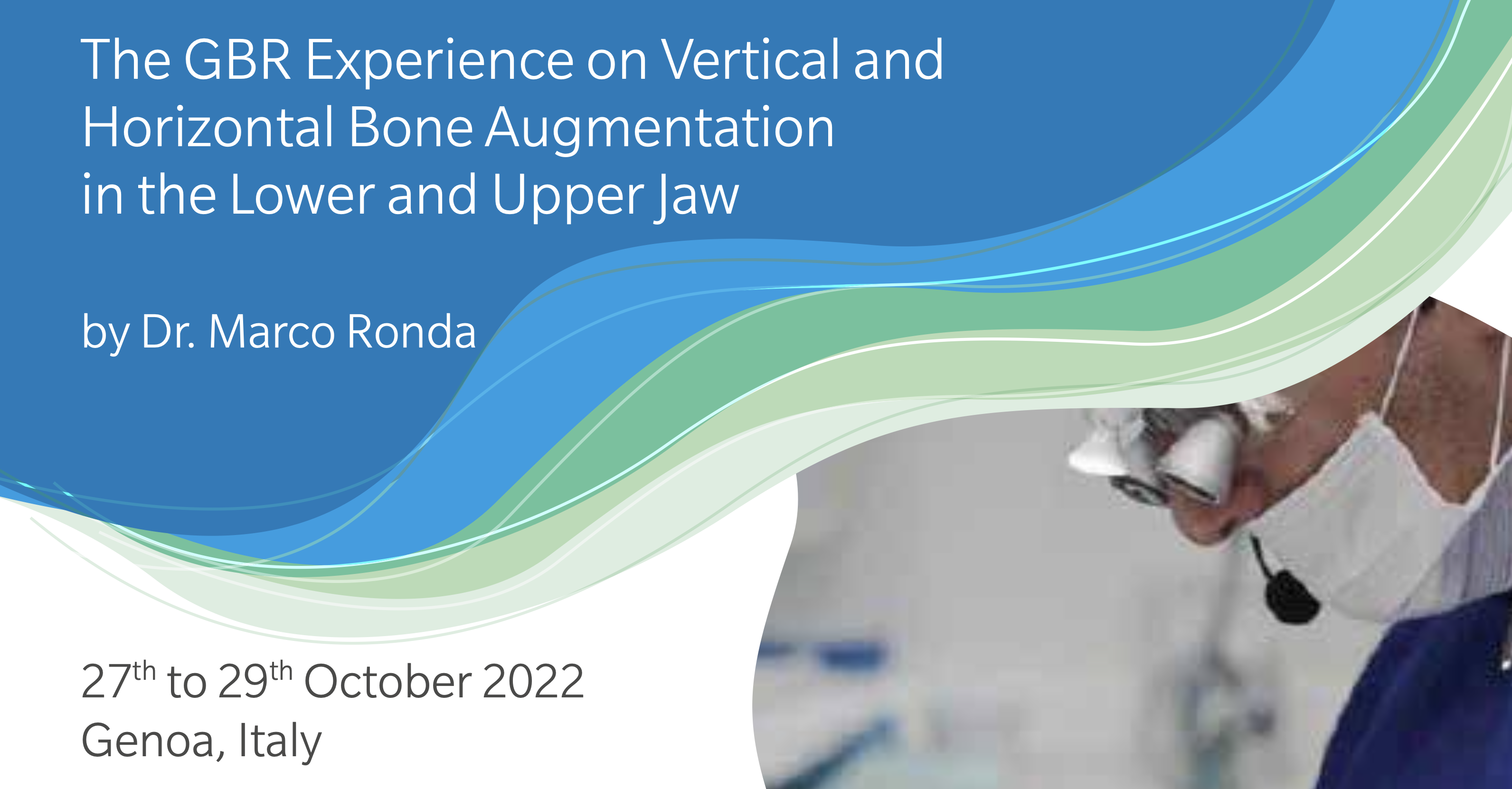 During this three-day course the main topic discussed will be Vertical and Horizontal Bone Regeneration. An indepth/detailed presentation will be shared with the attendees covering soft-tissue management in order to avoid the known consequences caused from early exposure of membranes. Management of the soft-tissue in implants placed in regenerated bone will be the second interesting topic that will be discussed. In association with the theoretical part several surgical treatments will be performed during the live surgeries so that the theoretical and scientific concepts can be clinically applied. To see full program please click here.
Oct. 27th - 29th, 2022
Via Galata 39/10, 16122 - Genoa – ITALY
Course level:  Advanced
Course language: English
Price: € 2.900 + VAT 22%
All information including acomodation are at the brochure.
Direct registration is available here.